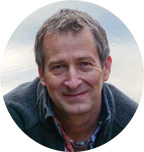 In July 1997, I stumbled upon the book, Living Deliberately, the discovery and development of Avatar®, by Harry Palmer. After reading the book, making a few phone calls, and poking around on the Internet a little, I found my self taking the 9 day Avatar Course.
I have much gratitude for Harry Palmer and Star's Edge International® for making this experience available. My life has been changed forever.
It's probably not an accident you are here. Look around, Explore The Avatar Course.
If your interest is piqued, it is for good reason. If you have been searching, this may be the way to your answers. If I can assist in your journey, it would be an honor. Thanks for stopping by.


email me at:dan@blissphemy.com
Avatar®, ReSurfacing®, and Star's Edge International® are registered trademarks of Star's Edge International. All rights reserved.